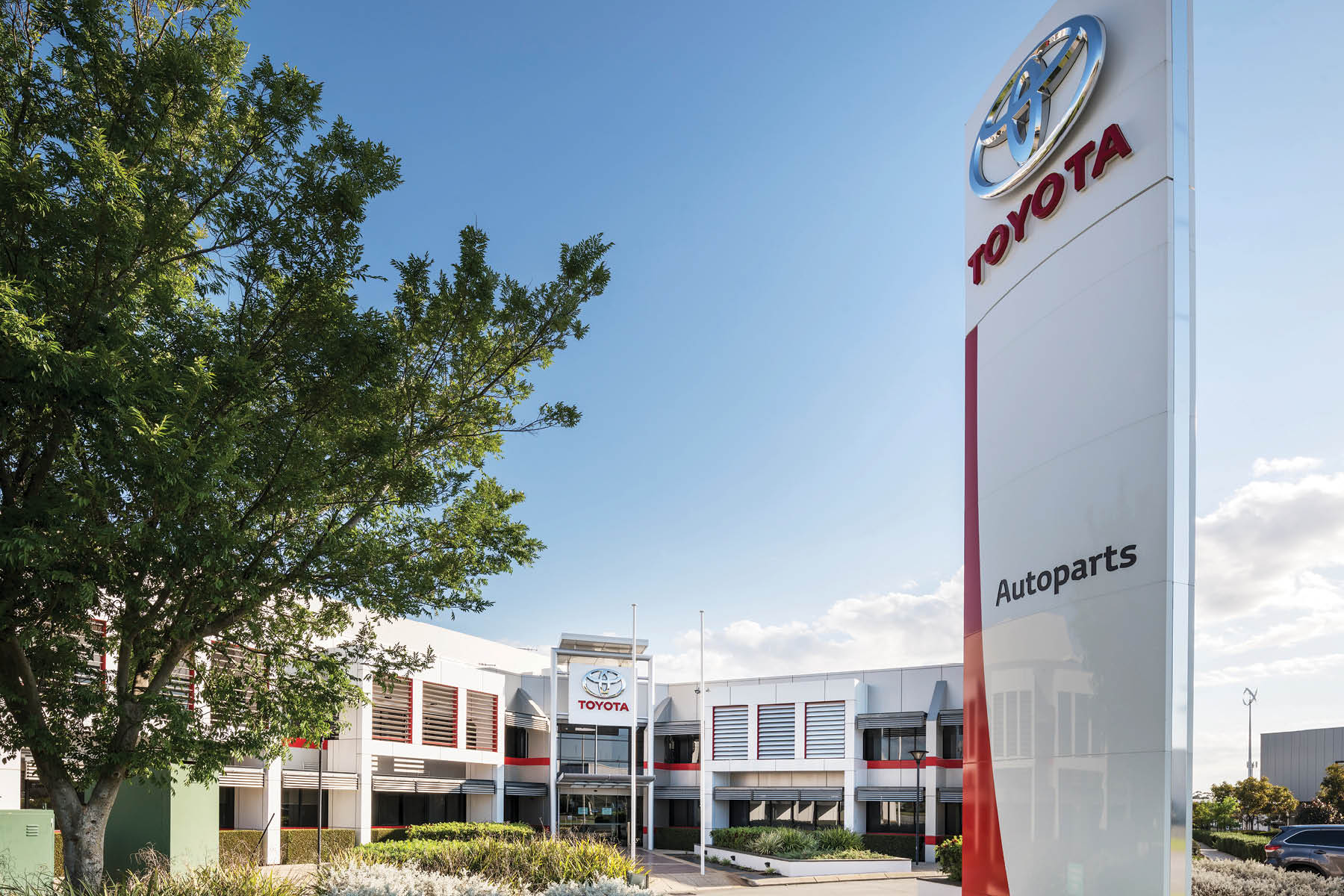 TOYOTA / AUTOPARTS
AUTOPARTS / LOCATED ALONGSIDE THE TOYOTA WA DISTRIBUTION OPERATION IN KEWDALE, UNDER THE MANAGEMENT OF GARY NETTLE, AUTOPARTS OPERATES ON THE FOUNDATION OF THE STRONG RELATIONSHIPS THAT WERE PUT IN PLACE BY MR PERRON WITH WESTERN AUSTRALIA'S DEALER NETWORK.
The Autoparts and accessories operation serves one of the most vastly spread networks of Toyota dealerships anywhere in the world, spanning from Albany in the Great Southern to Halls Creek in WA's remote Kimberley region, which is approximately 2,850kms drive from Perth.
Despite these distances the Autoparts team provides unprecedented levels of service with the quickest order turnaround time of any Toyota parts distribution centres in Australia.
The 7,000 m² Kewdale Distribution Centre features a revamped business operating system, including warehouse-management software developed in-house that optimally controls the flow and visibility of all inventory and operational processes.
The result has been increased efficiency, faster turnaround of orders, improved working conditions, safer working environment and a levelling of staffing requirements. This industry leading productivity and efficiency outcome resulted in Autoparts winning a prestigious National Supply Chain Logistics Association of Australia Excellence Award, as well as WA's top award for Excellence in Transport and Logistics.