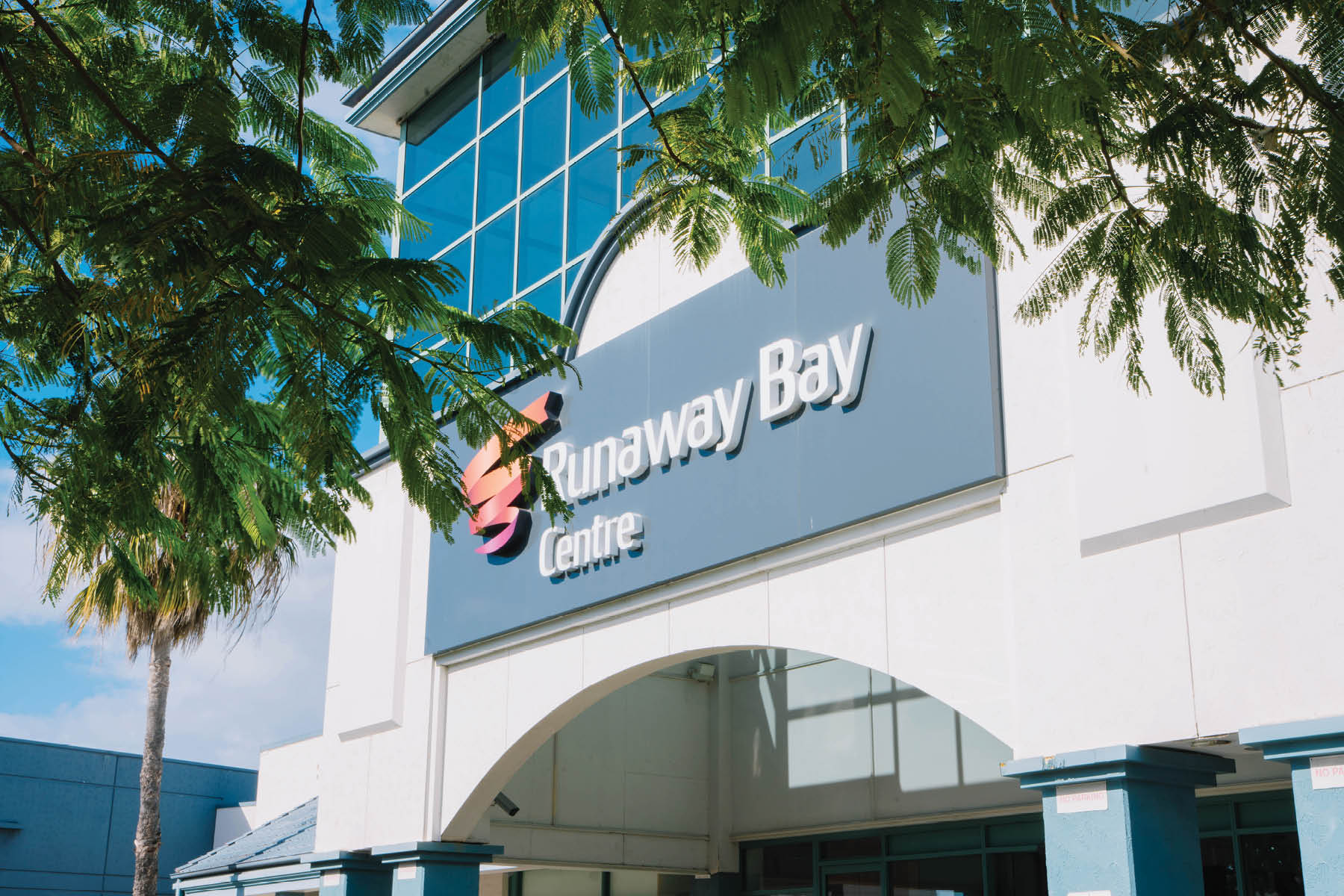 PROPERTY / RETAIL PROPERTY / RUNAWAY BAY
RUNAWAY BAY
Address Lae Place, Gold Coast, QLD
Ownership 50% Perron Investments Pty Ltd, 50% Vicinity Centres
Class Sub-regional shopping centre
Purchased 2016
Year Built 1974
Extended N/A
Refurbished 1995
Land Area 12.47 hectares
Levels 2 levels
Car Bays 2,160
Lettable Area 42,997 m²
Number of Tenants 2 discount department stores, 3 supermarkets, 3 mini-majors, 92 specialties, 15 non retail & 15 other retail.
With a total GLA of approximately 42,997 m² and 2,160 car parking spaces, the centre is anchored by Coles, Woolworths, Big W, Target and Aldi.
Runaway Bay Shopping Village occupies a landmark town centre site in the heart of Runaway Bay, located approximately 12km north of the Gold Coast CBD and approximately 72kms south of the Brisbane CBD, on the corner of Lae Place and Bayview Street.
A 50% interest in the property was acquired from the Wholesale Property Investment Fund managed by Vicinity Centres in June 2016, with Vicinity Centres retaining the remaining interest and centre management.