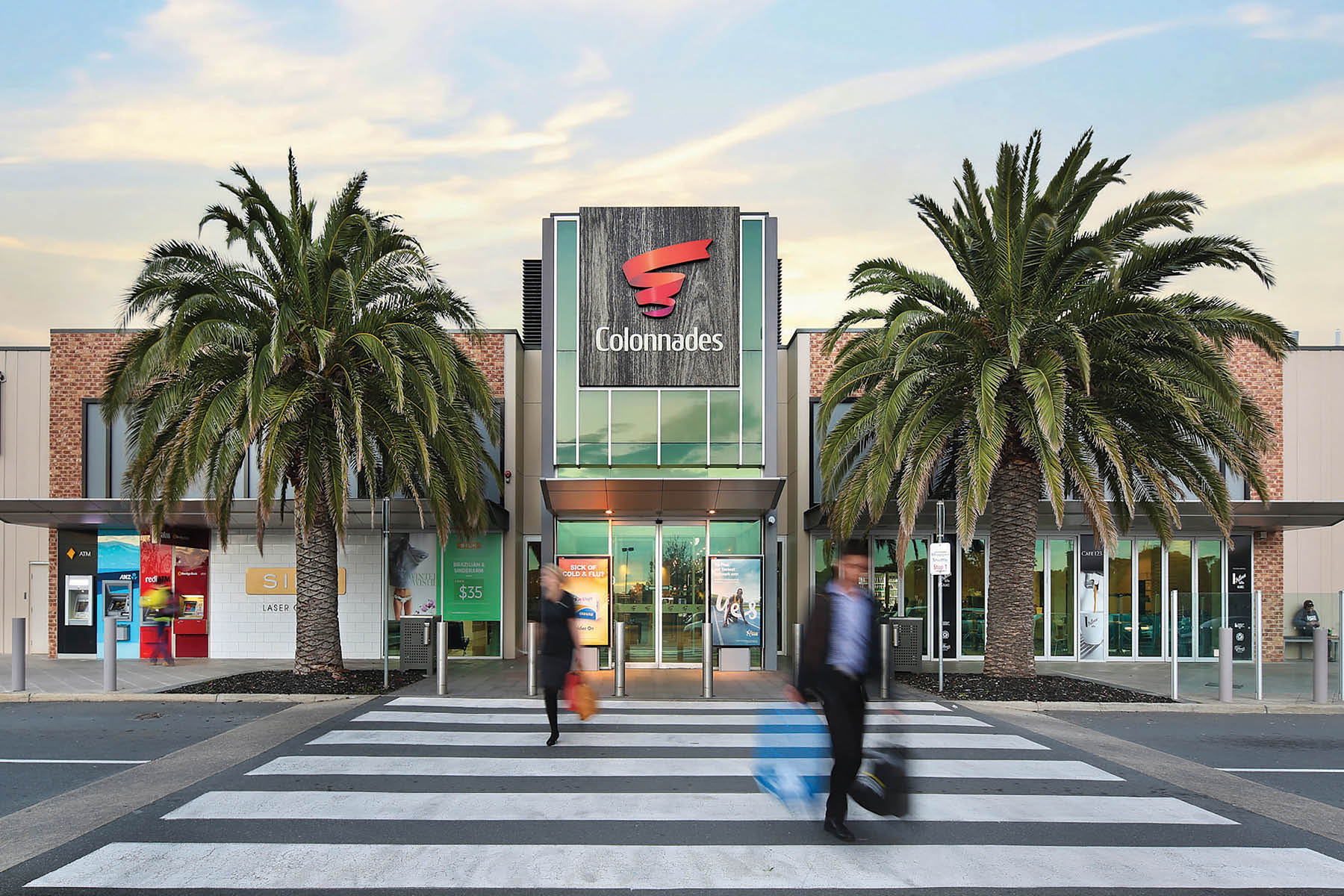 PROPERTY / RETAIL PROPERTY / COLONNADES
COLONNADES
Address Beach Road, Noarlunga Centre, SA
Ownership 50% Perron Investments Pty Ltd, 50% Vicinity Centres
Class Regional shopping centre
Purchased 2012
Year Built 1979
Extended 2016
Refurbished 1989, 1991, 2001, 2006, 2016
Land Area 35.89 hectares
Levels 2 levels
Car Bays 4,188
Lettable Area 81,946 m²
Number of Tenants 2 discount department stores, 3 supermarkets, 10 mini-majors, 168 specialties, 19 non-retail & 9 other retail.
Presented over dual levels and comprising a total centre GLA of approximately 81,946 m², the centre is anchored by Coles, Woolworths, Kmart, Big W, Harris Scarfe and Aldi, and is also supported by two freestanding commercial buildings.
Colonnades forms a key component of the Noarlunga Town Centre and is located approximately 30km south of the Adelaide CBD. It is the southern-most of five regional centres in metropolitan Adelaide and is a key focus for business and government services, serving the outer southern metropolitan region as well as towns and rural areas in the Fleurieu Peninsula.
A 50% interest in the property was acquired from Federation Centres (now Vicinity Centres) in June 2012, with the vendor retaining the remaining interest. Vicinity Centres has also retained centre management by way of a separate Management Agreement.