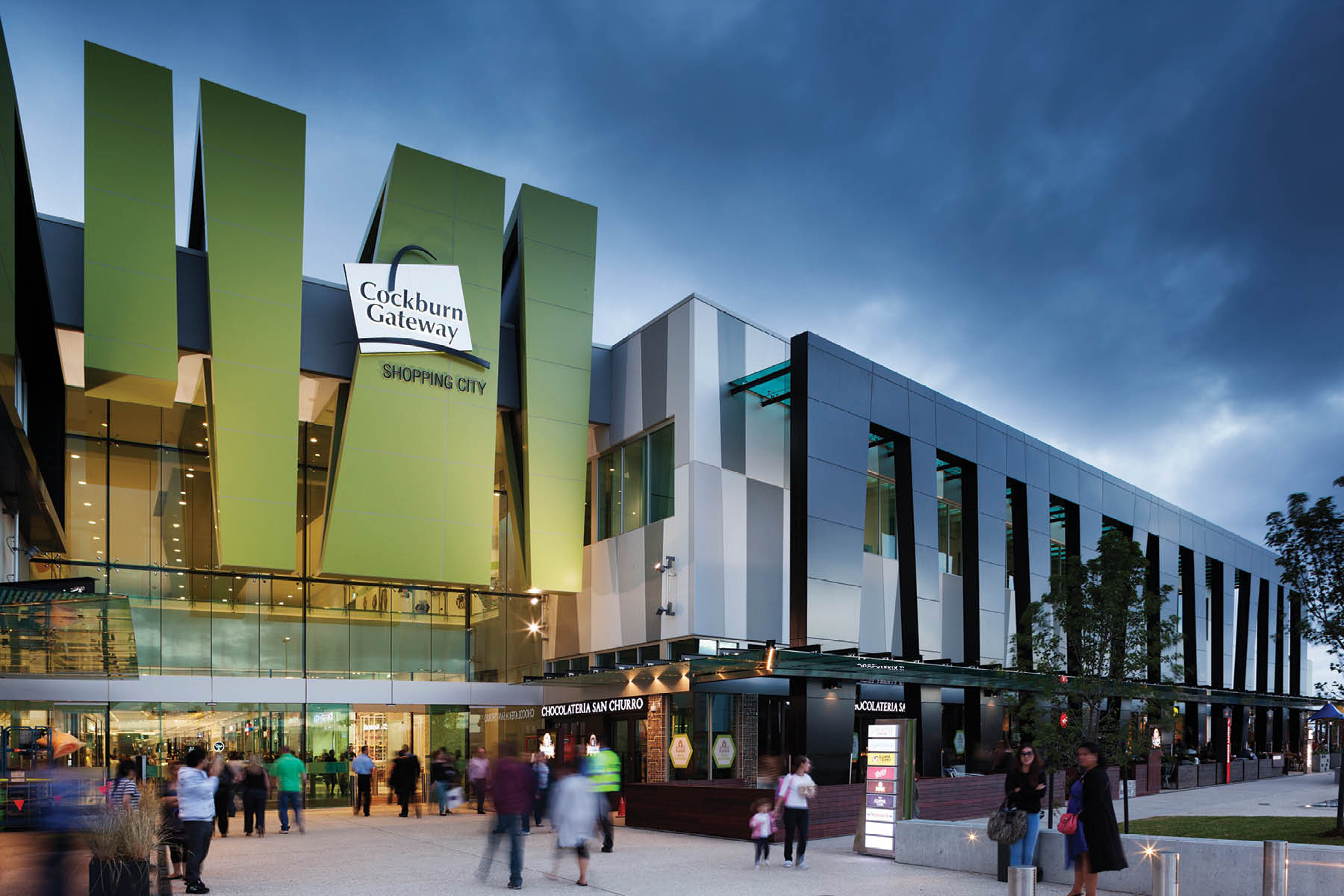 PROPERTY / RETAIL PROPERTY / COCKBURN GATEWAY
COCKBURN GATEWAY
Address Beeliar Drive, Success, WA
Ownership 100% Perron Investments Pty Ltd
Class Sub-regional shopping centre
Purchased 2000
Year Built 1999
Extended 2006, 2007, 2014
Refurbished N/A
Land Area 20.37 hectares
Levels 2 levels
Car Bays 3,382
Lettable Area 76,914 m²
Number of Tenants 2 discount department stores, 3 supermarkets, 6 mini-majors, 133 specialties, 19 non-retail & 21 other retail.
Supported by a tavern, Bulky Goods and commercial development, the total precinct comprises approximately 76,914 m² of GLA and is anchored by Coles, Woolworths, Target, Big W and Aldi.
Cockburn Gateway is located approximately 13km south east of Fremantle and 23km south of the Perth CBD. Serviced by the Kwinana Freeway, the property is well positioned within an expanding residential corridor. The site adjoins Cockburn Central Town Centre, which is being developed by LandCorp to house commercial and residential properties. The adjoining Cockburn West development now incorporates a training facility for the Fremantle Dockers and the Cockburn ARC regional aquatic centre.
Perron Group holds 100% ownership in Cockburn Gateway and the property is managed by Jones Lang LaSalle.