HOME / HISTORY

EARLY BUSINESS VENTURES / THE FOUNDATION OF PERRON GROUP'S SUCCESS EXTENDS BACK TO WESTERN AUSTRALIA'S REMOTE GOLDFIELDS IN THE ERA OF THE GREAT DEPRESSION.

It was here that a young boy living in hardship became determined that he would do better for himself and his family.
Like he was to do on so many occasions throughout his life, Lloyd Stanley Perron used his own hands to generate an income, supplementing his family's meagre earnings by making handkerchief boxes and letter racks to sell to the local miners.
Despite limited access to formal education, young Stan achieved academic success but turned his back on an offer to attend one of Perth's most prestigious schools to join the workforce.
"We lived in a little hessian house, which was whitewashed and had no water, no light, a bare floor…it was a pretty rugged life"

Stan Perron
ALWAYS WITH A SHARP MIND FOR NUMBERS, THE EARNINGS FROM HIS EARLY EMPLOYMENT WERE SUPPLEMENTED WITH PART-TIME WORK AT THE LOCAL HORSE RACING TRACK BEFORE A MOVE TO DARWIN AND HIS FIRST FORAY INTO CONTRACTING WITH THE PURCHASE OF A TRUCK.

After the bombing of Darwin by the Japanese in 1942, Stan returned to Western Australia and, with his brother Keith, embarked upon a number of early commercial ventures including a taxi business and milk bars.
EARTHMOVING
The Perron brothers' first major commercial venture post–war, the opening of an ice-skating rink and cold storage complex, ended in substantial losses after the intervention of a State Government Minister made the enterprise unviable. However, a sharp eye for opportunity and a thirst for success inspired the commencement of Perron Brothers Earthmoving.
From humble beginnings using converted US Army tanks to clear land for farming, the company flourished, and by the 1960s had won major contracts for some of the biggest civil works projects in Western Australia.
Major projects included Serpentine Dam, civil works on BP's Kwinana Refinery, numerous suburban land sub divisions as well as clearing land and sinking dams in Western Australia's vast agricultural regions.
As one of Mr Perron's contemporaries observed, in this period, there appeared to be very few major infrastructure projects in Western Australia that did not involve a Perron Brothers truck or bulldozer.
MINING
It was as a result of his earthmoving venture that Mr Perron entered the mining sector. A pioneer of ilmenite mining in Western Australia's south, the Perron thirst for commerce extended to tantalite mining in the Pilbara and eventually to a deal with another mining pioneer of his time, Lang Hancock.
The deal struck with Lang Hancock and his business partner Peter Wright is arguably one of the most lucrative investments made in the early days of Western Australia's mining boom. A relatively modest investment in return for a 15 per cent stake in future discoveries of iron ore has reaped returns in the hundreds of millions of dollars.
"And that 500-pound investment is now worth about $30 million a year [in mining royalties]."

Stan Perron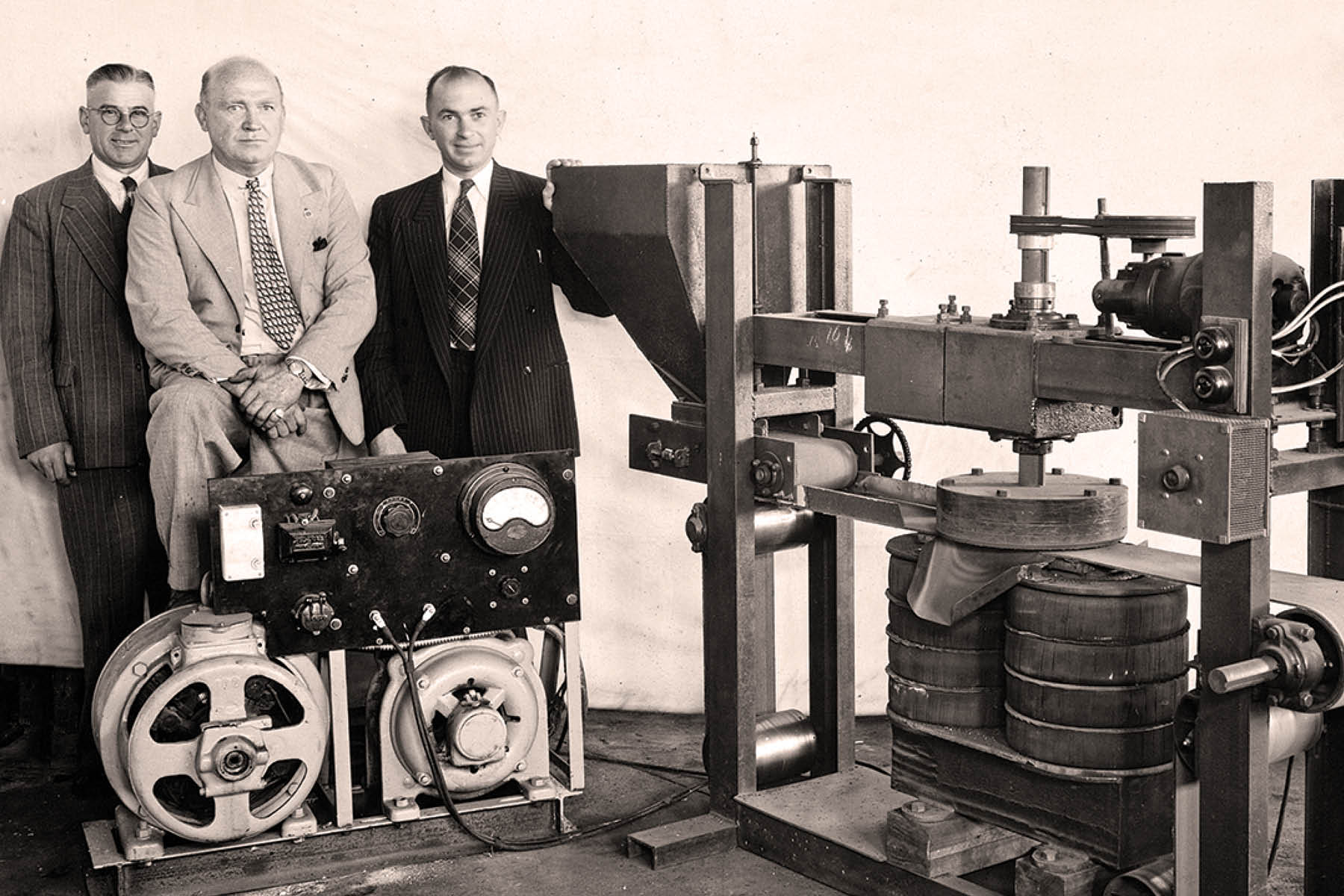 THE PILLARS OF A BUSINESS EMPIRE / IN THE EARLY 1960S STAN PERRON ACCEPTED A SUBSTANTIAL PURCHASE OFFER FOR HIS NOW BURGEONING EARTHMOVING BUSINESS FROM NATIONAL CONTRACTING FIRM THIESS.
Despite the capacity for a comfortable retirement thanks to his early enterprise, Mr Perron was not one for sitting idle. Almost immediately he turned the returns from his share in the sale of the earthmoving enterprise into two streams of business that have become the twin pillars of the Perron Group's success: property and motor vehicle distribution.
PROPERTY
What is today one of Australia's largest privately held property portfolios, began with the purchase of land holdings along Perth's Great Eastern Highway.
"I bought every block of land on Great Eastern Highway between the Causeway and the airport – every piece of land I could buy. I had them for years and I made a lot of money out of that."

Stan Perron

The Perron passion for property extended into the purchase of some of Perth's landmark hotels before diversifying into shopping centres – the sector that was to contribute in large part to his induction into the Australian Property Hall of Fame.
The initial move into shopping centre purchase and development defied the conventional wisdom of the time, with the larger institutions considering them (in the words of Property Director Ian Armstrong) "rather strange and risky".
Once again, Mr Perron proved others wrong, gaining insight into how shopping centres could be turned into highly lucrative and, to some extent, drivers of "recession-proof" income streams. Today the Group's property portfolio includes a dozen shopping centres across Australia as well as high rise office towers and a land development business.
TOYOTA WA
The sale of Perron Brothers Earthmoving was the catalyst for another venture that defied conventional wisdom of the time – the commercial distribution of Toyota vehicles. The rights to the Toyota agency in Western Australia came from Sir Leslie Thiess. Sir Leslie's company had been granted Australia-wide distribution rights following the importation of Toyota Land Cruisers for the construction of the Snowy Mountains Hydro Electric and Irrigation Scheme in New South Wales.
The initial intention was for Mr Perron to help sell the agency rights to an existing Perth car dealer. But less than 20 years after the end of WWII and with a reputation for poor quality, there was no one willing to take the risk.
Mr Perron's late friend John Court remembers Stan asking him at the time,
"John, they've offered me the Toyota agency for Western Australia. What do you think?" He replied, "Stan, you'd be mad to take that on. Aussies will never buy Japanese cars. You're wasting your time."

John Court, friend, recalling a conversation with Stan Perron in the 1960s.
Once again, Stan Perron was to prove others wrong – albeit after many years of persistence, hard work and application of skilful management.
From selling a few hundred cars a year the Perron motoring arm now distributes around 23,000 new Toyota vehicles annually and operates the highly profitable Toyota Autoparts business.
Perhaps of greater significance, this exclusive arrangement was based entirely on a hand shake – testament to the level of trust between Mr Perron and the highest echelons of Toyota Japan. It was not until relatively recently that a formal agreement was signed to provide certainty into the future.
IN MORE RECENT TIMES, THE PERRON GROUP HAS DIVERSIFIED ITS INVESTMENT PORTFOLIOS TO INCLUDE HOLDINGS IN INFRASTRUCTURE ASSETS SUCH AS AIRPORTS AS WELL AS RETAINING A SUBSTANTIAL EQUITIES PORTFOLIO.
At present the Group's infrastructure holdings include investments in three unlisted Australian airports.
Other infrastructure investments include unlisted diversified infrastructure funds and in toll road company Transurban.
A substantial managed listed equities portfolio held by the company is based around the objectives of asset growth, investment diversification and provision of liquidity.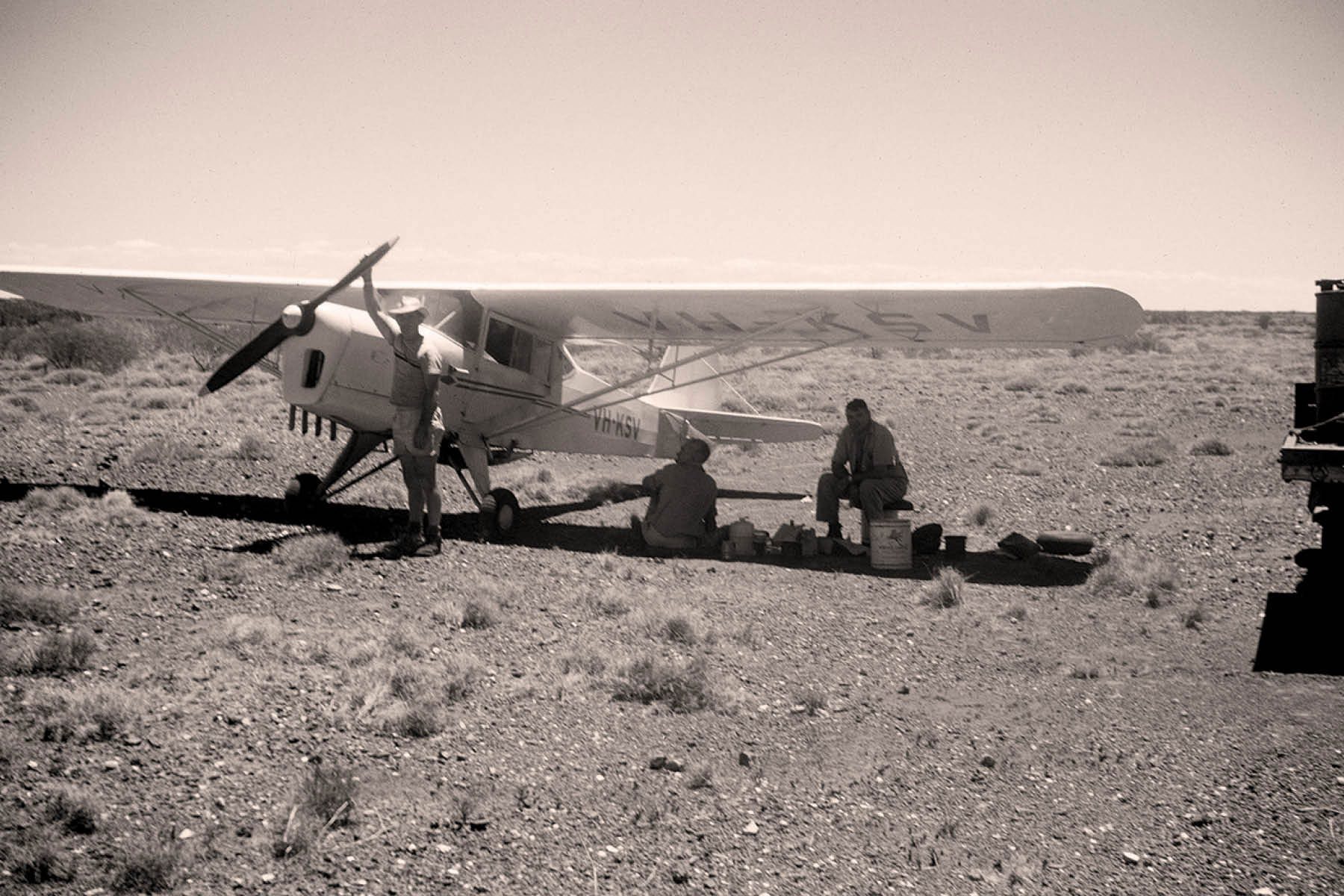 PHILANTHROPY
Mr Perron's commitment to philanthropy began with his involvement in the Rotary movement where he was frequently known to bolster the fundraising efforts of his local club with substantial personal donations.
After a childhood of hardship came his enduring belief that those who do well in life should give for the benefit of the disadvantaged.
This culminated in 1978 with the establishment of the Stan Perron Charitable Foundation, which has donated tens of millions of dollars to worthy causes – especially those focused on the health and well-being of Western Australian children.
Since its inception the Foundation has made significant contributions to major charities such as the Association for the Blind, the Telethon Kids Institute and the Muscular Dystrophy Association of WA to name but a few.
The Foundation is now chaired by Elizabeth Perron consistent with Mr Perron's desire that his wealth, while providing for his family, should continue to flow to those in need.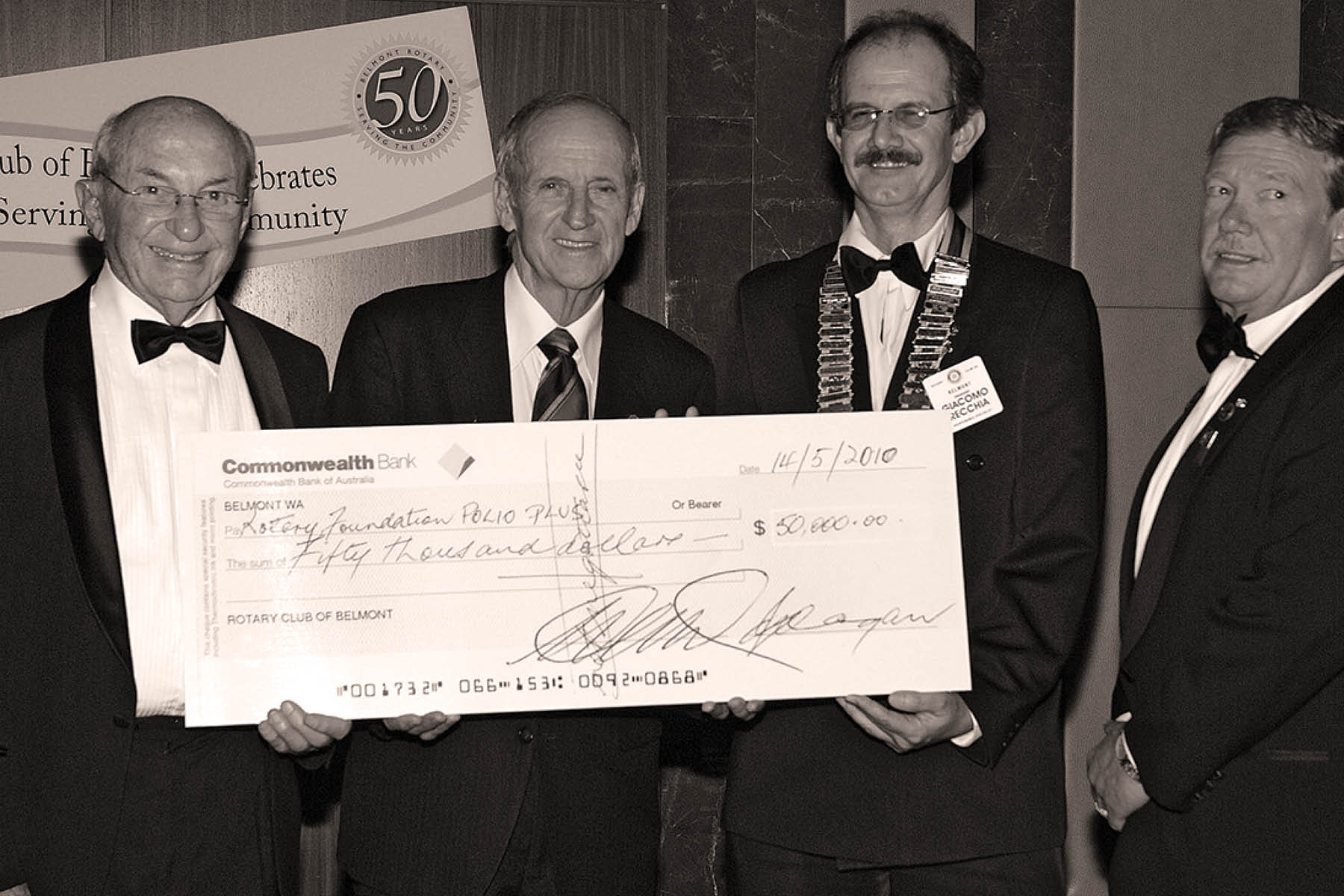 A LIFETIME LEGACY
Stan Perron AC passed away on the 23rd of November 2018 aged 96. Mr Perron is survived by his beloved wife Jean, three children and seven grandchildren.
Three months after his death, Mr Perron was posthumously appointed as a Companion of the Order of Australia (AC) in recognition of his significant contributions to charity and the property sector.