INVESTMENTS
INVESTMENTS / IN ADDITION TO ITS OTHER MAJOR INVESTMENTS, PERRON GROUP'S REVENUE AND PROFIT IS SUPPLEMENTED BY THREE OTHER SOURCES: EQUITIES, INFRASTRUCTURE INVESTMENTS AND IRON ORE ROYALTIES.
EQUITIES / PERRON GROUP'S ASSETS ARE FURTHER DIVERSIFIED WITH A SUBSTANTIAL PORTFOLIO OF 20 MANAGED EQUITY FUNDS.
The portfolio is further diversified by market capitalisation, industrial sector and country allocation. JANA Investment Advisers provide advice with regard to the structure of the portfolio and the selection and monitoring of the fund managers.
INFRASTRUCTURE / COMPLEMENTING ITS PROPERTY HOLDINGS, PERRON GROUP ALSO HAS A SIGNIFICANT INFRASTRUCTURE PORTFOLIO.
The portfolio comprises investment in unlisted Australian airports, unlisted diversified infrastructure funds and the listed toll road company Transurban.
The unlisted airport portfolio comprises interests in three companies:
Queensland Airports Ltd (Gold Coast, Townsville, Mount Isa and Longreach)

North Queensland Airports Ltd (Cairns and Mackay)

Adelaide Airport Ltd (Adelaide and Parafield)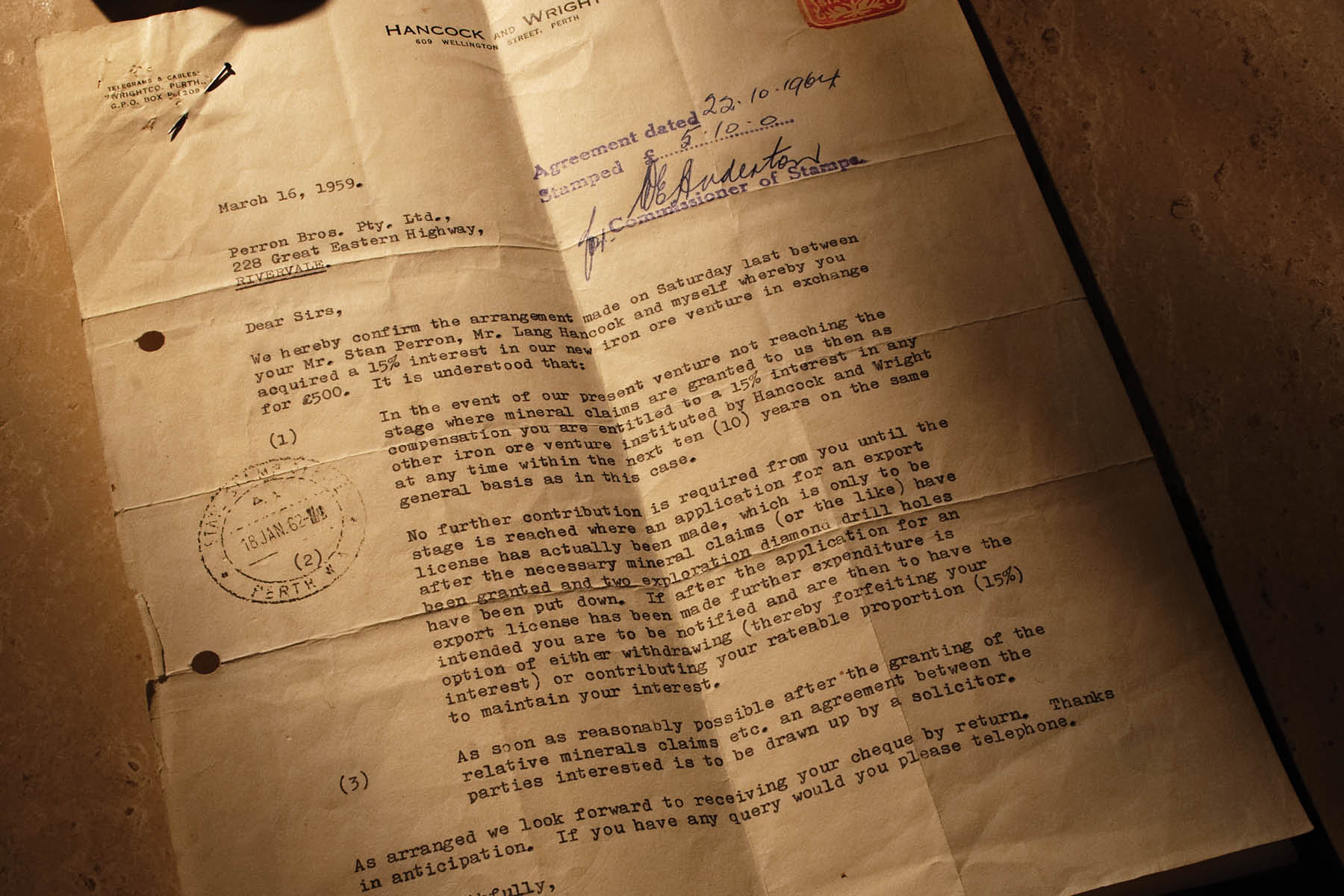 IRON ORE ROYALTIES / AS A RESULT OF THE HISTORIC AGREEMENT ENTERED INTO WITH HANCOCK AND WRIGHT, PERRON GROUP IS ENTITLED TO ROYALTY INCOME FROM VARIOUS MINING OPERATIONS IN THE PILBARA REGION OF WESTERN AUSTRALIA.
Iron ore prices received by Rio Tinto and tonnages shipped determine the amount of royalty received.
The royalty is currently being paid on ore from the Mt Tom Price, Brockman, Nammuldi and Western Turner mines.
The Perron Group will be entitled to royalties from any other mine sites that are developed by Rio Tinto pursuant to the Royalty Agreement for the foreseeable future.